Dog Birthday Party



Having a dog birthday party is a lot of fun, easy to do and your pet will really enjoy all of the attention, not to mention it's a great way to get friends and family together. Invite all of your four legged friends to join in the festivities.



Having a dog party theme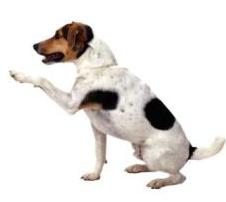 is a great way to get started. After you choose your theme it's time to think about one of the most important parts of a birthday party.

Dog birthday cake, here you will find some great dog birthday cake recipes you can purchase fun dog cake pans at many stores and you will find a good selection at K9Cakery.com. Some of the more popular ones are the bone shape the fire hydrant and the dog house or you can even make a multi layer cake and cut it into a dog house shape. Visit my dog cake recipes page, for more free dog birthday cake recipes.



Here are a few dog cake decorating ideas After your guests are full of cake and treats this is a great time to begin the fun.

Try some of my suggestions for
dog party activities Really let your imagination go, ask your guests for suggestions of games their dogs love to play.

Before or during the activities this would be a great time to hand out your special dog gift bags. Visit my making treats page for a recipe for homemade dog biscuits. These special homemade dog treats are a great thing to add to your dog gift bag.

Click here to see my over 80 handpicked dog theme party supplies.


Don't forget the Dog theme party supplies.. I have added over 80 great dog theme party supplies and more ideas about how to decorate for a dog party how about using stamps, stencils and Iron-on transfers to make your dog theme birthday party one of a kind.
Another really simple and reasonably priced option for a doggie gift is to give out Sojos all natural Kung Fu Fido fortune cookies, these natural dog fortune cookies are made from chicken liver. With fortunes like 'Don't forget to stop and eat the roses' and 'Confucious say, dog who run behind car get exhausted'. These are sure to be a hit with your guests. SOJOS - homemade pet food made easy



Custom Search