Dog Cake Decorating Ideas

Here is a great way to really let your creativity come out, these are a few of my dog cake decorating ideas but let your imagination run wild.


Make your dog birthday cake look like a dog or better yet, your dog.. This is actually pretty easy, just make your cake in a bread pan this will give you the basic shape for the body you can add food coloring to whatever type of icing you prefer so you can achieve the correct color, use circular raw hide or treat of your choice for the tail.

Either bake another cake so you can cut out the basic head shape or you can also simply pick up unsliced buns for your round head, either use frosting or dog treats for eyes and nose.
When frosting your cake simply use a grass decorating tip for the fur if you do not have this grass tip just frost your cake, then lightly drag a comb across the frosting to give it texture.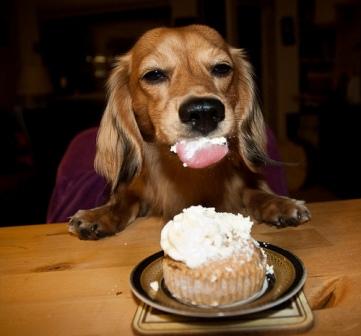 Another really easy way to decorate your cake is to push dog treats into your icing around the outside top and bottom of the cake making a border, Use raw hides or jerky treats to mimic the look of candles then give them to your four legged guests.





I have found a terrific reasonably priced resource for all of your dog cake and treat making needs. K9Cakery has a variety of dog baking supplies from cake mixes, cake pans, award winning frostings made in the USA to all the great cake decorations for your dogs special birthday cake. Click here to visit K9Cakery.com


Return from dog cake decorating ideas to dog birthday party